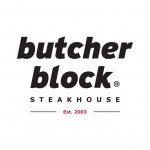 Owner/operator preferably must have experience within the restaurant industry. Training is conducted in Windhoek, Namibia within an existing operation. The new franchisee and team will undergo an intensive 8 weeks training program, which encompasses both the theoretical and practical on the job training. The training is designed to prepare the participants fully for the operation of their new business.
Location

:

Throughout Africa

Selling Price

:

R12,000,000

Projected Profit

:

N/A

Rent

:

N/A

Lease details

:

N/A

Initial Joining Fee

:

R150,000 Excluding VAT. (Not included in set-up costs).

Financial details

: Unencumbered Cash Required: 50%
Stock: R150,000
Royalties: 5% per month
Advertising/Marketing Fee: 2% per month
Site Requirements: 300m² - 500m² interior with ±80m² outside deck. Strategically located in a major town or shopping strip.